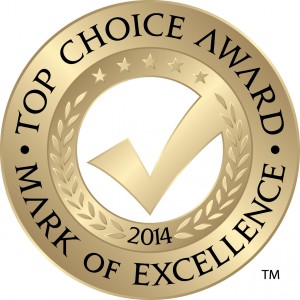 We are proud to have been chosen Edmonton's top Injury Law Firm, following a survey by Top Choice Awards ™!
By choice we represent only the seriously injured, allowing us to dedicate the time and financial resources to your case.  You will receive service based on your individual needs.  Our team of 6 personal injury lawyers and our network of experts will ensure that every detail of your  case is put forward in a logical, timely fashion.  Our goal with every client is to provide you with excellent service, and to treat you with dignity and respect.
We are proud to be Edmonton's Top Choice Award™ winner!