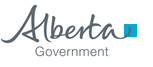 The following is from the Government of Alberta:
Today The Government of Alberta issued an online bulletin warning Albertans of ride share risks.  The link to this bulletin can be found at http://alberta.ca/release.cfm?xID=383502BD794B4-A4A5-8BA8-DD523635E34F0FD8.
The bulletin references the Superintendent of Insurance Notice, also posted today, with respect to cautioning Albertans on the risks of not having access to insurance protection and accident benefits if participating in Uber ride sharing. The link to the Notice & an Infographic can be found  http://finance.alberta.ca/publications/insurance/info_consumer_ride-sharing-services.html.
[The Government] would appreciate it if you could share these communications with your members. [ACTLA]
If you have any questions about either of these documents, please contact David Sorensen at 780-427-8896 or [email protected] .